About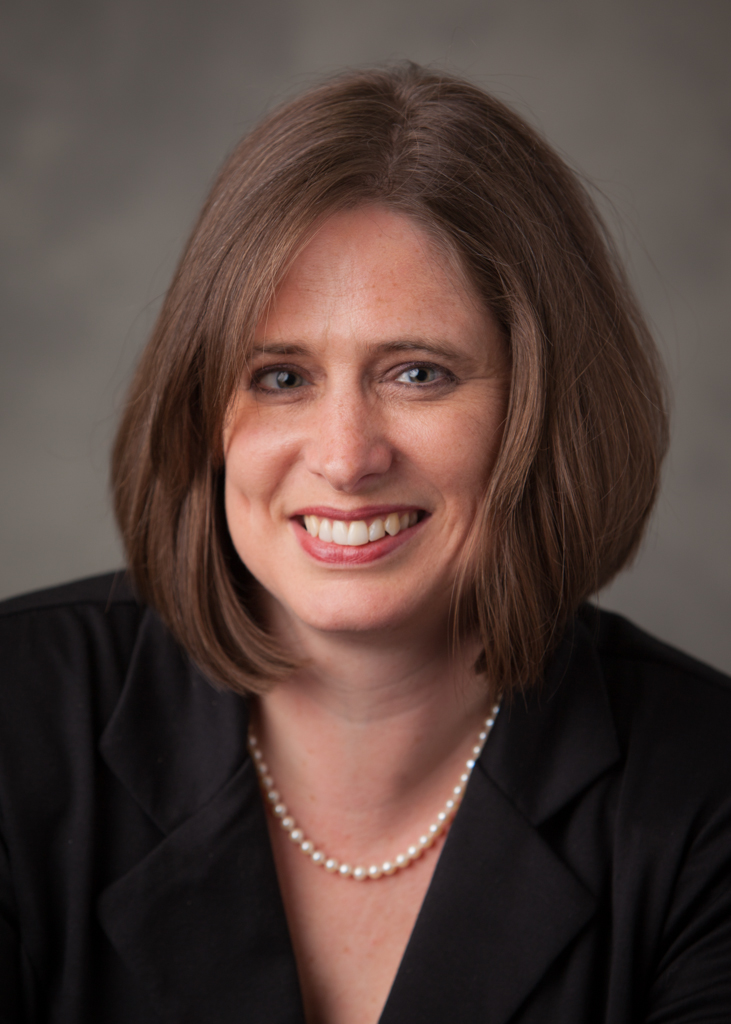 Rose of Sharon DeVos
Founder & CEO
Rose of Sharon's wide range of project implementations for manufacturing, deep understanding of industry and passion for new technologies make her uniquely qualified to evaluate technology solutions for manufacturers and see possibilities that others miss!
Rose of Sharon DeVos (called "Rose of Sharon" by her friends) has been in the manufacturing industry since 2000. She is passionate about implementing technology solutions to effectively manage complex processes and give manufacturers an edge in the global economy. As the founder of IIoT Automating Solutions, she now brings her experience and passion to manufacturers to help them envision and implement technologies to carry their businesses into the future of manufacturing.
DeVos' manufacturing expertise includes:
Process Improvement
Application integrations
Change Management
CRM & Marketing Automation Implementation
ERP Implementation
Document management for ISO Certified Shops
She has worked with:
Global Shop Solutions
STAR Swiss machines
Samsung turning centers
Keyence and MicroVU vision systems
MasterCAM
SolidWorks
SolidWorks PDM
QT9 QMS
UniPoint QMS
M2M ERP
ProShop ERP
SAP ERP
VOIP Phone systems
Throughout her career, no matter what her title, DeVos has been a change manager. She's pursued and implemented high-tech solutions – because she knows they make jobs easier and businesses more profitable.
See the need. Meet the need.
When DeVos joined a distribution division of an international steel company in 2000, the company was only getting about 1-2 turns per year on inventory since lead-times were up to 8 months. Rose of Sharon saw a need for better inventory management and developing a plan, increased turns to 4 per year. Less than two years later, she was transferred to a Chicago office and became the Inside Sales Manager for a team of seven. There she was introduced to the power of Salesforce.com. As the most tech-savvy person in her division, she was invited to participate on an international team to develop SAP standards for materials management.
In 2009, she joined a 70-year-old stainless steel coil distributor, Stainless Sales Corporation, as the National Sales Manager. Her first question on the new job was "Who are our customers and prospects?" There were a dozen people in sales roles, but no CRM. It was at this company, Stainless Sales Corporation, that she began a deep dive into IT for manufacturing simply because there was a need for IT management, and she loved seeing the results of the technology upgrades.
First, she implemented Salesforce.com, then a new on-premise VOIP (voice over IP) phone system, (Fonality which is now NetFortris.com), saving the company over $1,000/month on phone bills alone. All the company's prospect and customer data, most of which was on individual computers, was consolidated and made available to the team members making it much easier to manage the sales team and simplifying the sales process.
The projects grew and she expanded the use of Salesforce with workflows and email approval processes, touching not only sales but shipping, quality assurance and more. Very quickly she caught the vision that business software applications should integrate with each other and no data should EVER be entered twice.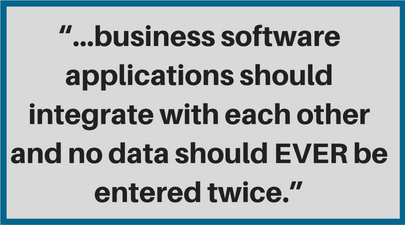 The new phone system was configured to direct calls to correct salesperson by inbound area code. Account information popped up automatically when the calls came in and the data from the ERP was visible within Salesforce. Her vision was to have one simple platform that provided everything a sales team needed in such an intuitive way that training was barely needed.
Dream it. Do it. Expanding on an idea.
When it became apparent that other departments could also benefit from the same system, she created a Quality Assurance RMA and NCMR workflow process similar to those now available in QMS software, reducing response time to customer complaints by an average of 2 days. Next, she shaved time off the lead-time by automating the shipping process with custom notifications for the picking, shipping coordinator, inside sales, outside sales and customer. She contracted with a managed service provider for an overhaul of the company's IT infrastructure and together designed failover systems and security protocols. Partnering with them, she made sure that the infrastructure remained stable once established. Towards the end of her employment at Stainless Sales, she conducted an ERP search to replace the aged UNIX ERP that the company had been using for the last 30 years.
Machining matters. ERP's, CNC's, Vision Systems and much more!
In August 2013, DeVos joined Pioneer Service in Addison, IL to develop business opportunities for a company freshly moving from making simple motor shafts to the world of automated CNC's. She got caught up with machining fever as she spent time on the shop floor learning everything she could about CNC turning and Swiss machining to write blogs and other marketing materials on the subject. In addition to writing and implementing a marketing plan, she immediately began the search for an ERP to replace paper, spreadsheets and MAS90, which the company had long-since outgrown. By November, the team selected her top recommendation, Global Shop Solutions. The contract was signed in December and the implementation began in January 2014. Only 8 months later, Pioneer Service went "live" on over 80% functionality of this comprehensive system due to Rose of Sharon DeVos' efforts and leadership.
Before ERP.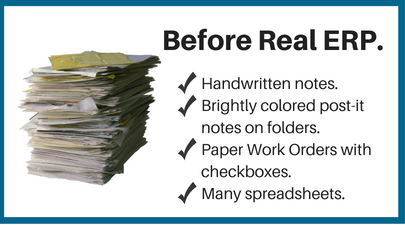 Before the ERP, most things were recorded by hand and key data was either scanned to a drive and/or entered in a spreadsheet by an administrative assistant. It was a very paper-intensive environment with large files moving from desk to desk with hand-written notes and brightly colored reminders everywhere to keep from repeating administrative mistakes. Copies of many documents were kept in the main office, the production office, the quality office and on the shop floor, making document control challenging, if not impossible. Many operators didn't own a computer or have any idea on how to operate one. Rose of Sharon managed not only the technical aspects of the implementation but the behavioral aspects of change. She trained and made adjustments and wrote new processes to support the transformation of the company.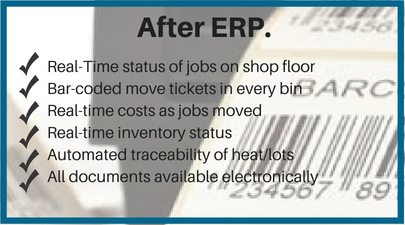 In the new ERP, the team began to enter data once, follow the process sequentially and run/review reports daily, weekly, monthly and quarterly. Rose of Sharon made sure that the right people ran the right reports and that they were trained on where the data came from and what actions the data should drive. Her rigorous adherence correct reporting kept the database clean and prevented accumulating open operations. She worked with the President to design both detailed and overview KPI reports for everything including machine efficiencies, purchasing, sales, close rates and financial reports. Rose of Sharon employed a variety of reporting tools including Crystal Reports, ODBC connections to Excel, Access and .NET reporting.
Education:
Rose of Sharon graduated from Johns Hopkins University with a master's degree in interdisciplinary sciences and from the University of Virginia with a Bachelor's in Chemistry. She was a home-schooled prodigy, beginning community college at the age of 15, and the second youngest in her graduating class at the University of Virginia.
Rose of Sharon's involvement in the manufacturing community and effectiveness in the implementation of Global Shop Solutions are well-published.
Production Machining Magazine - Developing a Platform for Data-Driven Manufacturing
Production Machining Magazine - Guiding Students Towards a Career in Manufacturing
Global Shop Solutions Case Study for Pioneer Service (available upon request or enter email to access)
Daily Herald - STEM Scholars Panel of Women in Manufacturing Article
Kane County Chronicle - Hultgren Hosts Women in STEM Panel, Scholars Graduation
Top ERP.org Case Study - Global Shop Solutions
Metal Miner - Conflict Minerals EDGE Conference Speaker