Advanced Technology Selection Services
for Manufacturers in the Chicago, Illinois Area
ERP Software- Machine Monitoring - CRM - CAD - CAM - Tooling Management - IT Managed Services Providers - DNC Software- Vision Systems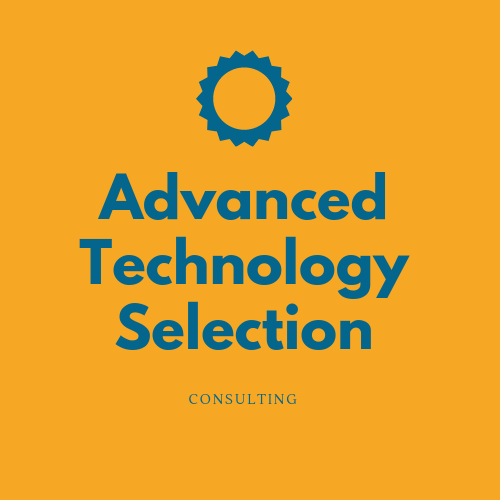 Feeling frustrated with your technology investments? Not sure which software
and providers will deliver the most value to your company?
You need someone who understands your manufacturing business and can offer practical help with your technology plans. I help small to mid-size manufacturers make informed decisions, according to a strategic plan for their software investments. Don't make a software selection based on the opinion of just one manager, make it a long-term investment and a solution that fits within existing processes.
Manufacturers of all sizes can take advantage of new technology for big productivity gains. Companies producing parts for industries like automotive, aerospace and medical device increasingly need better data management to meet the costs and regulatory requirements these industries demand. Let me do the research for your and present
Rose of Sharon DeVos puts it all together in an IIoT Plan to optimize your technology investments and deliver productivity.
IIoT Automating's expertise is in using technology effectively to run your business. We help you envision the benefits of remote monitoring, ERP that delivers real-time data, predictive maintenance to reduce downtime and much more. Rose of Sharon DeVos has spent over 18 years helping manufacturers automate with integrated software solutions, and she can help you as well.
IIoT Automating Solutions:

Audits the existing IIoT infrastructure and provides a detailed report on its current state
If you don't know what you have, you can't build something better. We provide a framework to assist your team to gather key information about your application integration, equipment inventory, and equipment connectivity potential. This is not about IT service directly (which many companies offer), but the APPLICATION of those solutions to your business. Very often companies already have great tools, but just haven't taken the next the step to connect them for maximum productivity. We may do an overall evaluation of software solutions to design an integration process, or we may start at the shop floor with equipment, create a pilot program with machine data to measure gains before rolling out across more assets.

Brainstorms with the team, gathering ideas for desired data and connectivity outcomes
Once the team has the IIoT Report in their hands, Rose of Sharon will schedule a cross-functional team meeting to review results and brainstorm ideas for the fastest gains in productivity or loss prevention strategies. In this meeting, we will strategically walk through the process from incoming RFQ to Invoice. We'll take a fresh look at how information is communicated from team-member to team-member as well as from application to application and flush out even more details. You will be asked "In a perfect world, what data do you need?" and "What would you like to know in real-time?" "What data could create an automated action elsewhere?"

Proposes new software and equipment solutions for the automation of specific processes
Depending on the results, we may propose new software solutions from a machine monitoring and data collection platform to a new ERP to CAD/CAM or a CNC program editor. We may also suggest integration between existing systems. For example, have your CRM auto-fill data into your estimates or have your machine-uptime applied to work orders in your ERP automatically. Or, we may suggest implementing a part of an existing program such as the planning and scheduling part of your ERP. These results are entirely custom but based on our extensive understanding of IT for machining companies. A data collection and analysis program for machine monitoring could be the first step to your new IIoT plan.

Creates an IIoT Plan with suggested projects for maximum ROI
Once the "big ideas" are all on the table, IIoT Automating will create a proposal with itemized projects and our estimation of the benefits of implementing these projects over time. Building the basic framework may include putting in a centralized data collection unit, determining the specific data that should be collected first, second, etc.,



Implements specified projects
IIoT Automating Solutions can manage implementations as needed. From the installation of centralized software solutions to handle data from multiple end-points to automated reporting of key actionable data, we provide implementation, testing, and training. On-going support is also available.



IIoT Automating Solutions can help you improve your manufacturing process by giving you real-time visibility to data that reveals threats and inspires employees to perform their very best.