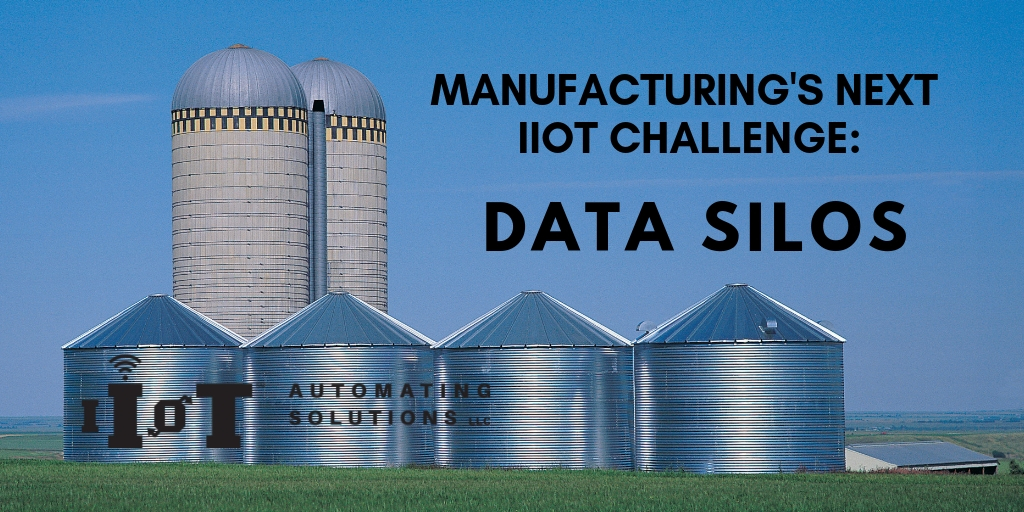 It's not easy for a manufacturing company to build a digital transformation strategy. The market for big-data innovation in manufacturing is so large that new players are marketing to manufacturers every day. Don't have an ERP system? It's time to get one. Don't have CAD and CAM software? Then you're behind on design.
Are you still depending on written notes? Your ERP isn't doing its job. And, don't know the state of your machines in real-time? You need a machine monitoring solution. But buyer-beware – don't just start sticking it all together. Top manufacturers strategize and implement Industry 4.0 solutions, so everything works together. Reactive manufactures unwittingly build data silos.
Manufacturing has been good at squeezing productivity out of processes with 5S, Lean, Six-Sigma and other trendy protocols. However, it's not been so good at combining data from different sources to make meaningful productivity improvements. As companies grow and face competition to make products faster and better, they've added one software solution after another to address various bottlenecks but may not have seen the gains they were expecting.
Of all the solutions, a good ERP system should provide the most comprehensive platform for multiple data-driven challenges. Advanced manufacturing cannot do with without advanced ERP. The ERP has broken down silos between departments so that information flows from the quoting process to the job orders, to the invoice and everywhere in between and beyond. But ERP can only tell half the story of what's happening in your shop unless it's integrated with other solutions.
Industry 4.0 is made of up technologies that automate, from loading and unloading, kitting, inspection and quality assurance to self-driving vehicles automatically picking up and delivering material within a plant. The first step to automating is getting all the assets talking to the corporate network. The machine data must be collected from diverse protocols and put in a secure platform that can to communicate with platforms. Put your automatically-collected machine data with your ERP data, and you reduce data entry and drastically improve visibility into your operations.
Each integration is different, but here is a big picture view of what companies are doing:
Putting machine data into their ERP. Operators enter and see information in the ERP platform.
Putting ERP data into their machine-monitoring platform. Operators enter and see information in the machine monitoring platform.
Synchronizing job information between both ERP and Machine Monitoring databases and providing both ERP and Machine Monitoring platform access to employees.
When you design your digital plan, think about what the user should see, where the data will be stored and what platform can best display the data in a way that it can be analyzed. By thinking ahead, you can prevent having multiple operator portals and needless duplicate data entry.
Software communication platforms with open protocols can provide manufacturing analytics in real-time and be configured to work with ERP systems. Successful IIoT plans will identify the solutions and companies which provide value not just in the short-term but reduce data silos in the future as well.
IIoT Automating Solutions provides insights and integrated technology solutions to manufacturers by partnering with strong companies in the IIoT space. Contact Rose of Sharon DeVos to learn how you can put your ERP and machine data to work in one place.