Written by

Rose of Sharon DeVos

CNC Swiss Machining Company Moves From Paper to ERP
Key ERP Search Criteria
The owner of the company knew that ERP was the first step to automating the business and engaged the management team and Rose of Sharon to list what was most important to them in a new ERP. The challenge for some managers was lack of knowledge of what was possible. Rose of Sharon helped to paint that vision based on her expertise.
Written by

Rose of Sharon DeVos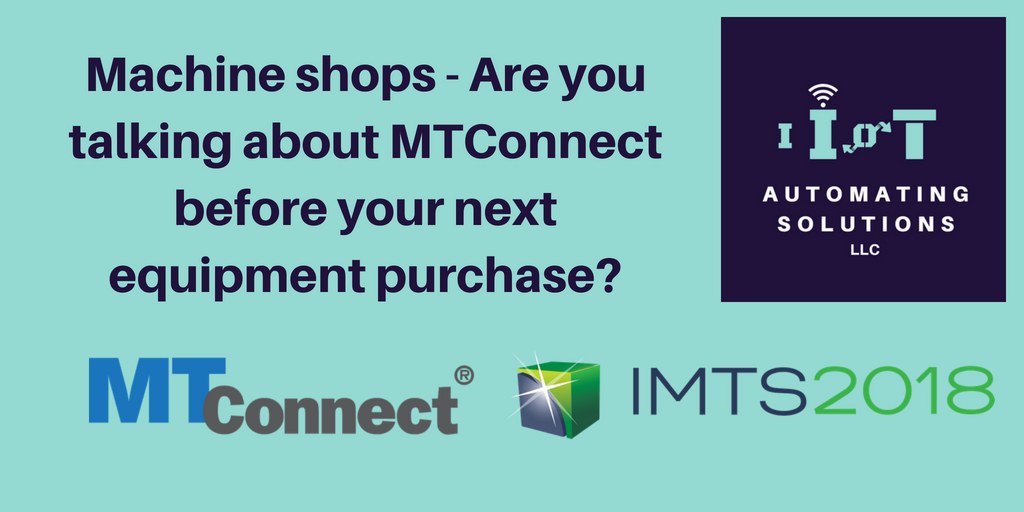 Find MTConnect on Machines at IMTS
Machining manufacturers attending IMTS 2018 in Chicago have the opportunity to see many CNC machines in action. As an attendee, it will be easy to be in awe of the new ideas ways that CNC machines are reducing cycle times and making specific kinds of parts better and faster than ever before. However, when planning the next equipment buy, it would be wise to pay attention to the connectivity capabilities of this equipment as well.