Written by

Rose of Sharon DeVos
How to Use the Momentum from IMTS 2018 to Join the Digital Revolution of Manufacturing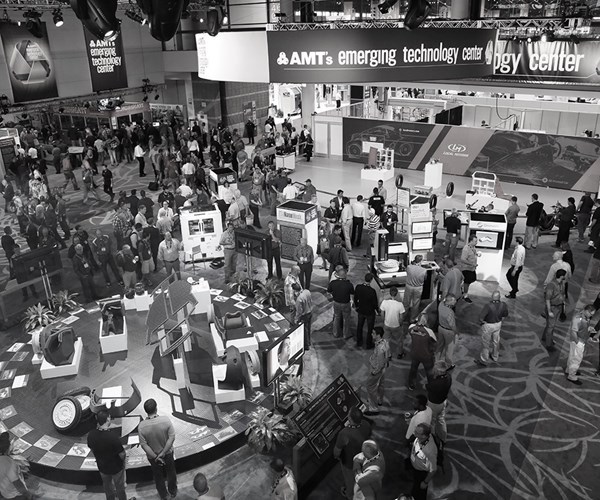 Did you attend IMTS 2018? If you did, I'm sure you noticed how much of a manufacturing digital transformation has occurred since the last show just two years ago. Modern manufacturing is no longer only about have the right tool and best process to make a product.
It's about collecting the right data and using it to optimize and automate the processes for maximum efficiency. IIoT, Smart Manufacturing, Industry 4.0 and Big Data are not just buzzwords anymore.
Read more: IMTS 2018 Spotlights IIoT and the Digital Transformation of Manufacturing
Written by

Rose of Sharon DeVos
Machining Monitoring - The IIoT Starting Line for Manufacturers
Advanced manufacturing technology often starts with machine monitoring. Learn about MTConnect and IoT system providers who have solutions for the new and legacy equipment in your shop.
For manufacturers producing parts and assemblies, machine monitoring a great place to start of your IIoT journey towards becoming a smart factory. As an operations manager or president of a company with CNC's you have likely been adding equipment over the years and find your shop with a range of types of equipment with variable connectivity possibilities.
Read more: Machining Monitoring - The IIoT Starting Line for Manufacturers
Written by

Rose of Sharon DeVos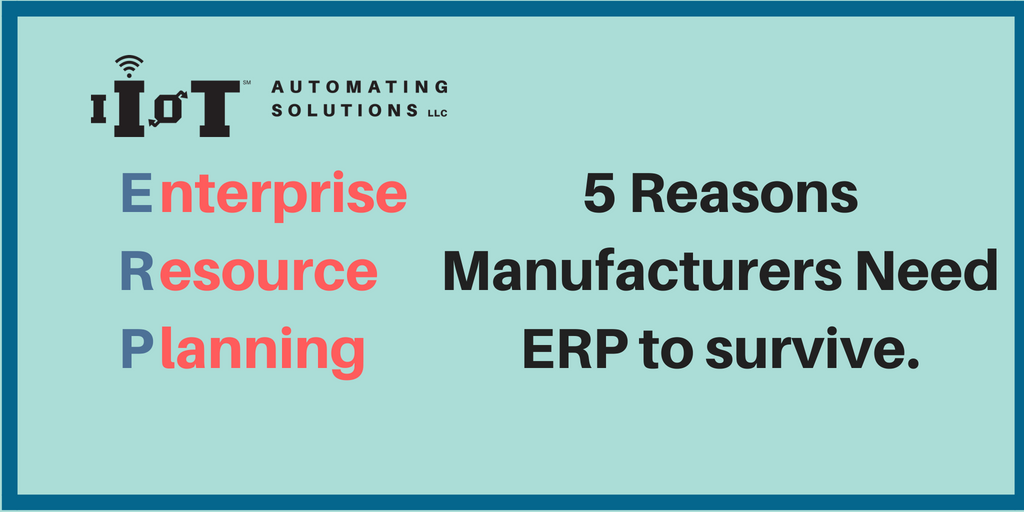 Manufacturers today are under a tremendous amount of pressure to provide products faster and cheaper than ever. Competition is no longer across the street but around the world. With such global competition, manufacturers are coming to realize that they must innovate to survive. To make products faster you need to know the bottlenecks in your process. No matter how long you've been making similar products, it's impossible to really know where your threats and opportunities are without data. So how do you get the data you need to make decisions? Data has to be collected into a smart business software that calculates what you need to know, optimizes the workflow in your plant and tells you what you need.
There are many reasons you need an ERP (Enterprise Resource Planning) but here are a few top reasons:
Written by

Rose of Sharon DeVos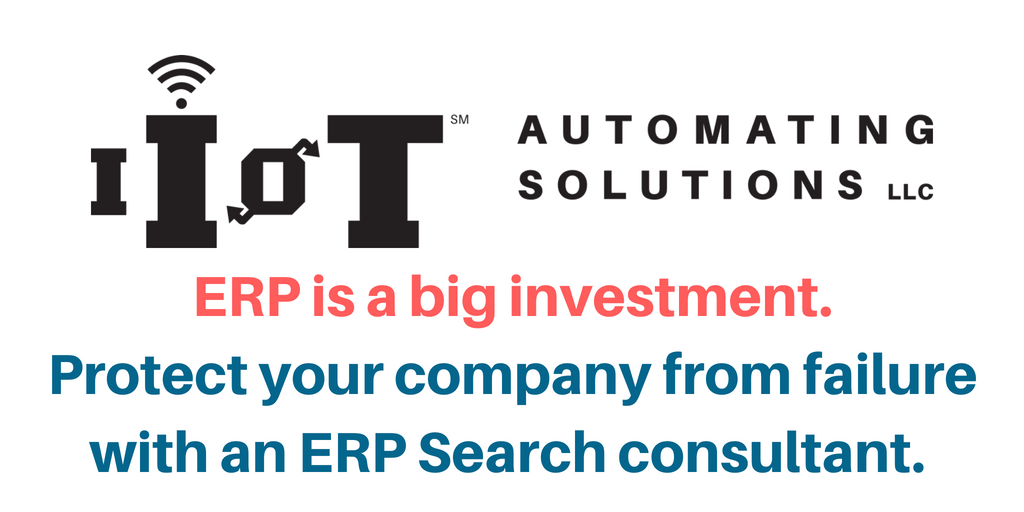 Your core business is manufacturing great products.
You need technology to manage that process, and if you're like many smaller manufacturers, your trusted source for your technology requirements is an employee who wears many hats. So how can you be sure you're making the best investments? For manufacturers near Chicago, Illinois one option is to hire ERP search consultant to work for you.
Manufacturers in all industries are embracing the Industrial Internet of Things (IIoT) as a way to stay ahead of the technology curve by getting real-time data from devices into their hands. And having the right ERP is the foundation of every IIoT plan.
Written by

Rose of Sharon DeVos

IIoT - The Industrial Internet of Things
The Industrial Internet of Things (IIoT), involves a network of computers, devices and machines that collect and share huge amounts of data that is sent to a cloud-based service for the benefit of industry. It is a subset of the Internet of Things (IoT) which does the same thing for consumers. The service aggregates it and uses it to provide powerful insights and actions back to connected devices and the people who make decisions with that data. At machining manufacturers,
Read more: The Industrial Internet of Things for Machining Companies